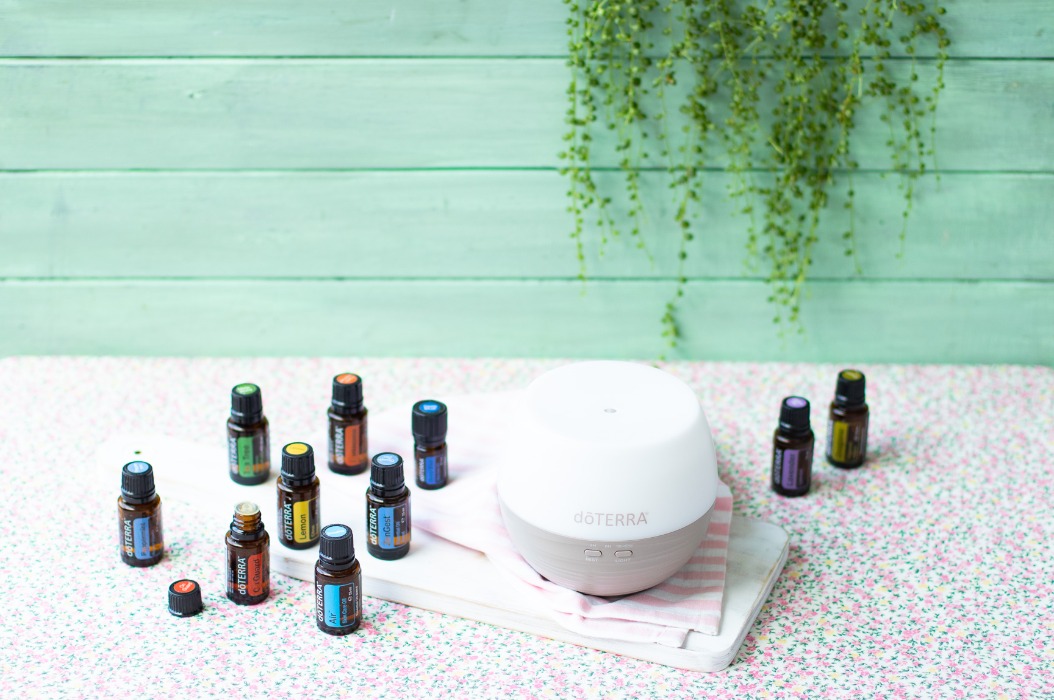 The First 10 Oils to bless our Home
I remember when I first discovered doTERRA, I wanted all of the products right away! I was very glad I was advised to go with the Home Essentials kit as it really did have everything I needed to get started on my journey with essential oils for natural healthcare. It literally became my new family medicine cabinet. Here's a brief rundown of the oils it contains and some of the ways we have used them in our family:
LEMON Cleansing & Uplifting:
Drink in water to detox and cleanse the body.
Inhale from hands or diffuse for an instant mental alertness boost and mood uplift.
LAVENDER Relaxation & Skin:
Add to bath salts, apply to soles of feet and diffuse for ultimate relaxation and sleep vibes. Think kids bedtime win!
Apply to burns (sunburn or in the kitchen!), itchy or inflamed skin to soothe and relieve.
PEPPERMINT Uplifting & Cooling:
Diffuse in the car to help prevent travel sickness and help mental alertness.
Apply to help the body cool down after exercise, during menopause or to help bring temperature down (not to be used on babies under 1).
FRANKINCENSE Cell Renewal & Calm
Add a drop to facial moisturiser to help with skin cell renewal.
Take a drop under the tongue every day to help support healthy cell renewal and to help calm the central nervous system.
TEA-TREE Anti-Bacterial & Cleansing
Apply to cuts, scrapes, any infections or inflammation like ear ache or spots to help cleanse and soothe symptoms.
Use in home-made cleaning products like a multi-surface spray.
OREGANO Antibiotic & Anti-Fungal
Take internally in a veggie cap as a natural antibiotic and for powerful immune support.
Consistent application to athletes foot and warts will help reduce symptoms.
ON GUARD Protective Blend
Apply to feet daily for powerful immune support.
Use in home-made cleaning products.
AIR Respiratory Blend
Apply to the bottom of the big toes to help reduce any snoring!
Inhale from hands, diffuse and / or apply to chest area for powerful respiratory support.
DEEP BLUE Soothing Blend
Apply to shoulders and back to soothe and aches or pains after a strenuous day.
Apply to sore or tight muscles before and / or after exercise to help ease them.
ZENGEST Digestive Blend
Apply around naval and / or on the bridge of the nose to help relieve any sinus congestion.
Apply to abdomen and / or take internally for powerful digestive relief or to soothe a poorly tummy.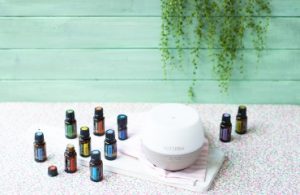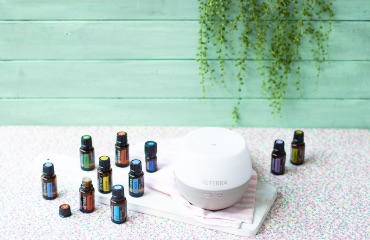 I loved them so much I started to share them with others and look – it turned into my business! The 'Essential Living by Sharon' community is now thriving. The purchase of the Home Essentials kit also gives membership so you can be part of it too. You can read all about it here.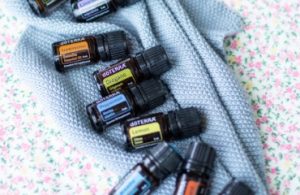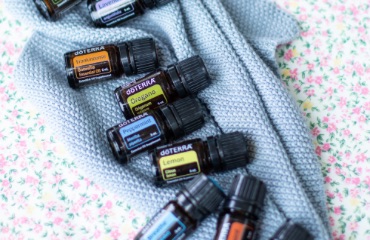 The Family Essentials kit contains the same 10 oils but in a 5ml size (rather than 15ml) and without a diffuser.
These statements have not been evaluated by the Food and Drug Administration. This product is not intended to diagnose, treat, cure, or prevent any disease.