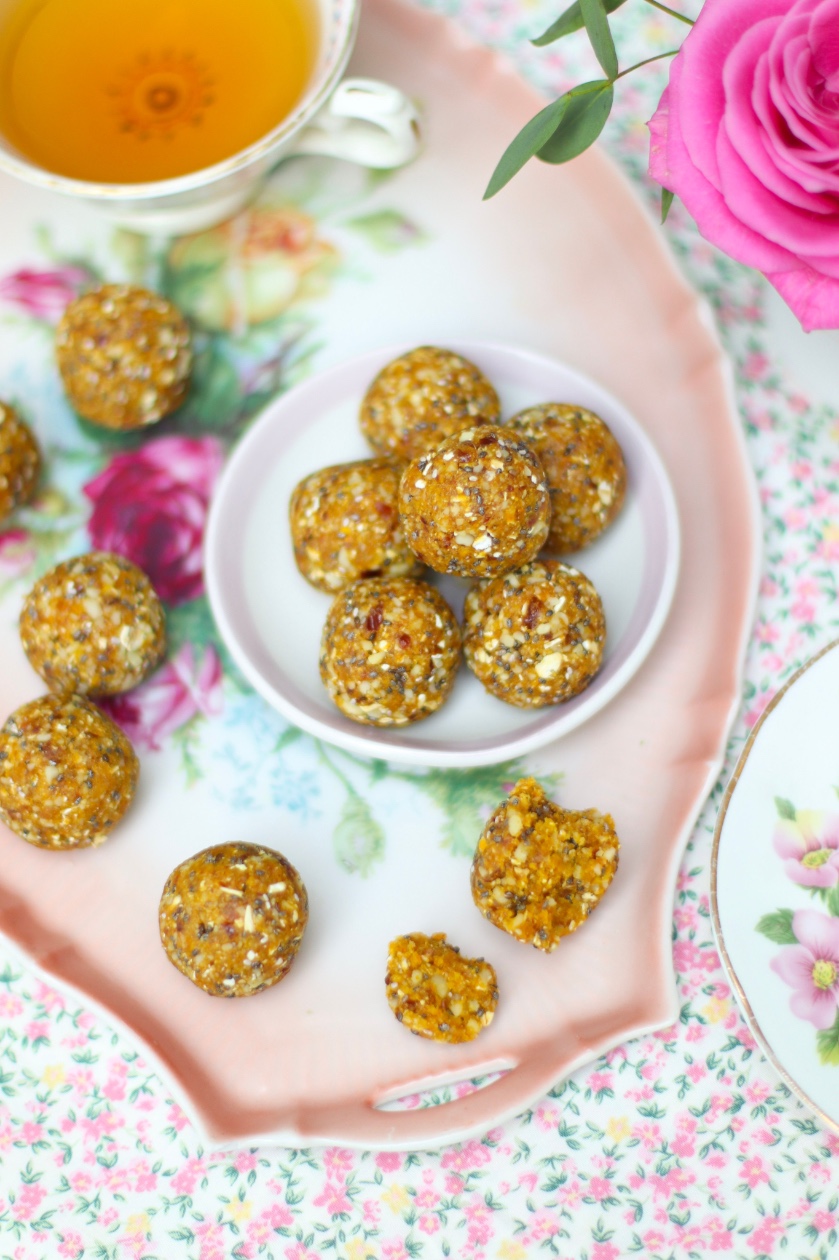 When Lemon Oil meets chia seed power balls
These tasty power balls are really quick and easy to make. They are packed full of nutitious ingredients like chia seeds which are high in fibre, protein and omega 3 fatty acids. Use pumpkin or sunflower seeds instead of almonds for those with a nut allergy. Omit the wheatgerm and use gluten free oats if gluten intolerant. Coat the balls in chopped nuts, desiccated coconut, raw cacao powder or chopped goji berries if liked. Kids will love to get involved with making these.
Makes 12 (or 24 smaller balls)
75g Medjool dates
75g dried apricots
50g almonds
25g rolled oats
2 tsp chia seeds
1 tsp linseeds
1 tsp wheatgerm
¾ tsp turmeric powder
14 drops doTERRA's lemon essential oil *
Line a plate with parchment paper and set aside.
Place the dates, apricots, almonds, oats, chia seeds, linseeds, wheatgerm, turmeric and lemon essential oil in a food processor and blitz until the mixture is smooth and sticky.
Using damp hands, shape the mixture into 12 even sized balls (just over 20g each) arranging them on the plate as you go.
These can be enjoyed straight away. Alternatively, they will keep in the fridge, layered between pieces of parchment paper in an airtight container, for up to a week.
For a twist…
Switch the doTERRA lemon essential oil with wild orange essential oil for a different citrus blast!
Notes:
* doTERRA's essential oils are Certified Pure Therapeutic Grade and so many of them, including their lemon and wild orange oil, are suitable for ingesting.
Lots more recipes made using doTERRA's essential oils are available within our private community. Join today to be further inspired! Read how to here.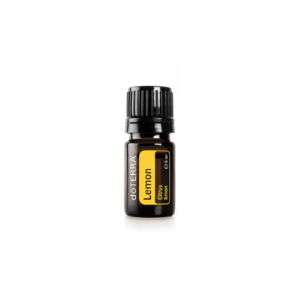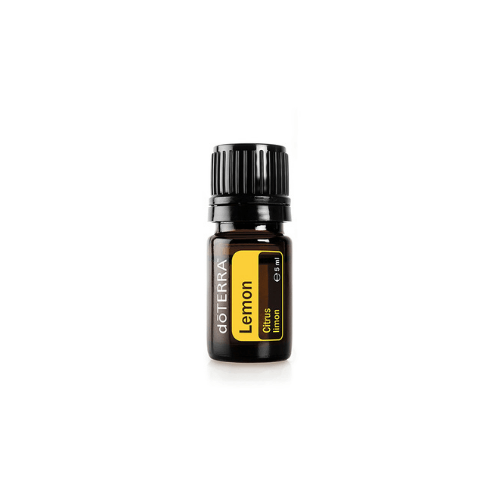 These statements have not been evaluated by the Food and Drug Administration. This product is not intended to diagnose, treat, cure, or prevent any disease.