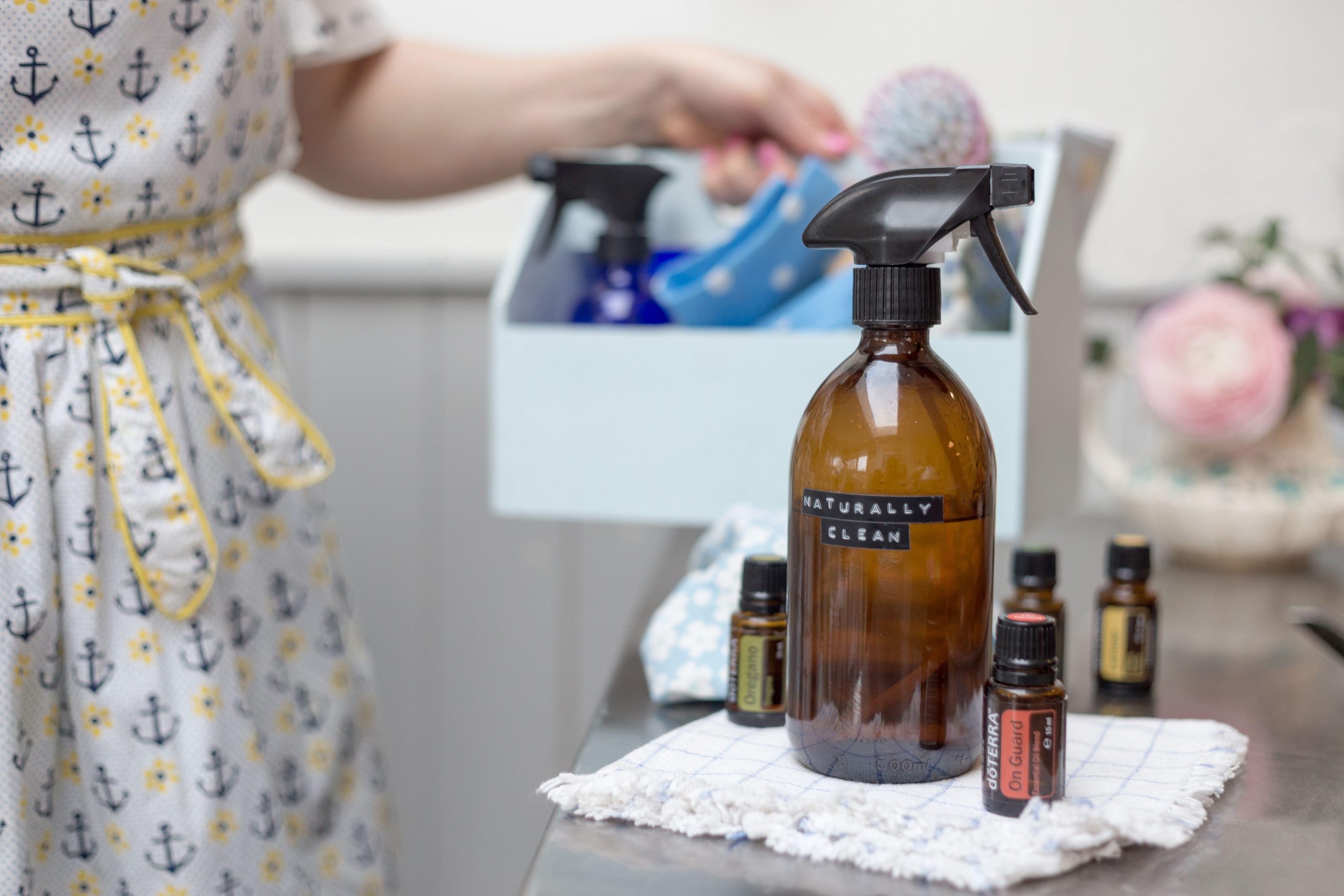 How to get your Green Cleaning on!
With the rise in toxicity and number of chemicals found in commercial cleaning products, never has there been a more important time to take back control of what we bring into and use in our homes.
Long-term exposure to harsh chemicals in cleaning products can lead to chronic effects that include lung cancer, asthma, allergic contact dermatitis & reproductive effects. Research has found that the regular use of bleach & other common disinfectants has been linked to a higher risk of developing asthma & fatal lung disease. Dishwasher tablets for example have chemicals which can disrupt our hormones & impact our gut health, not to mention the effect of all of these on environmental & aquatic life.
One of the best ways to reduce our toxic load is to limit exposure. doTERRA's essential oils offer a safe, effective, natural, versatile and cost effective ingredient in home-made cleaning products. Many are anti-fungal, anti-bacterial and anti-viral and contain chemical compounds that work as cleansing agents, to freshen and purify the air and protect against environmental threats.
So, time to ditch and switch! We have loads of non-toxic cleaning recipes within our private oil community to help you do just that. Whether you're a member of our community or not, you can purchase our non-toxic cleaning class recording here. In the meantime, here are our top picks of doTERRA products to help get you started with green cleaning plus one of our favourite easy to make and effective recipes.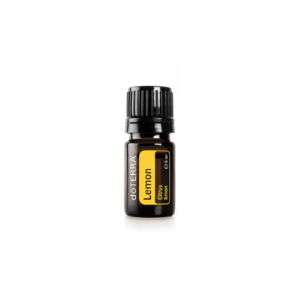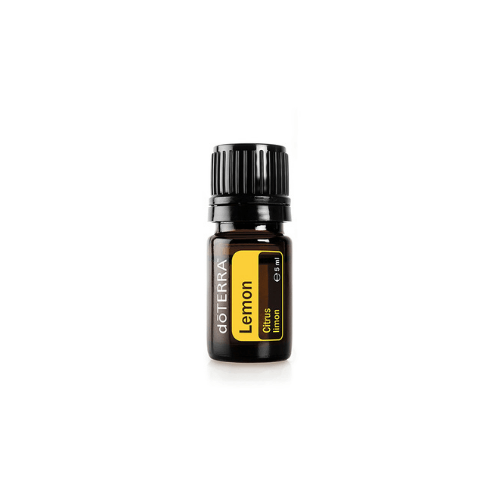 LEMON OIL
Lemon essential oil is high in the chemical compound Limonene which is a powerful cleaning agent. We love to use it to clean scuff marks, when we need to cut through grease and to shine and it's brilliant for removing sticky residue too.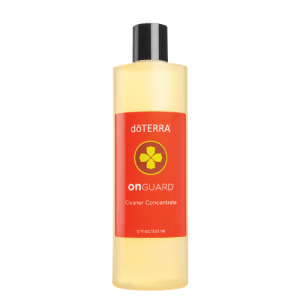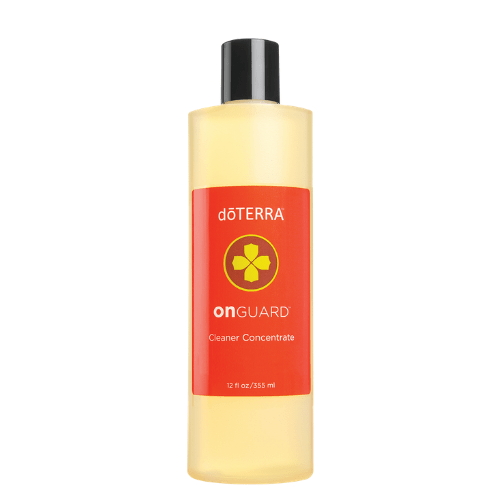 ON GUARD CONCENTRATE CLEANER
We use this multi-purpose cleaner, based on the On Guard blend of oils, to wash our dishes, our floors, as an ingredient in dishwasher tablets, to make our spray cleaner and also as a stain remover. It uses plant based surfactants, has no preservatives and is biodegradable. Good enough for our family, our home and our environment.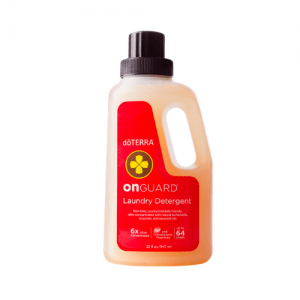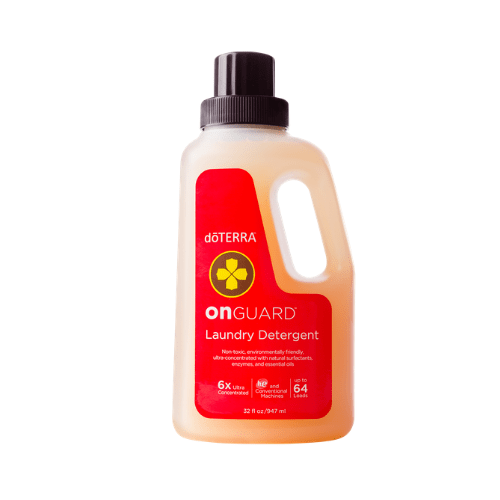 ON GUARD LAUNDRY LIQUID
This is an ultra-concentrated laundry liquid that utilises the On Guard protective blend and bio-originated enzymes to target and lift stains for amazingly clean clothes. It is free of synthetic fragrances, dyes, and toxins and contains surfactants, enzymes, and stabilizers from sustainable natural-based sources (not petrochemical).
GRIME AND SHINE SOFT SCRUB CREAM CLEANER
Use this in the kitchen to clean the hob, sinks and tiles and also in the bathroom for tiles, sinks, the shower and bath-tubs. Rinse or wipe down the area well after use. Stir through a little filtered water to loosen if required when ready to use. The cost of making this works out about €2.
Makes 250g
175g bicarbonate of soda
60ml Dr. Bonners Castille soap
1 tbsp distilled vinegar
1 tbsp filtered water
10 drops doTERRA's lemon oil
Simply mix everything together in a bowl to give a smooth paste. Store in an airtight jar.
Lots more recipes made using doTERRA's essential oils are available within our private community. Join today to be further inspired! Read how to here.
These statements have not been evaluated by the Food and Drug Administration. This product is not intended to diagnose, treat, cure, or prevent any disease.