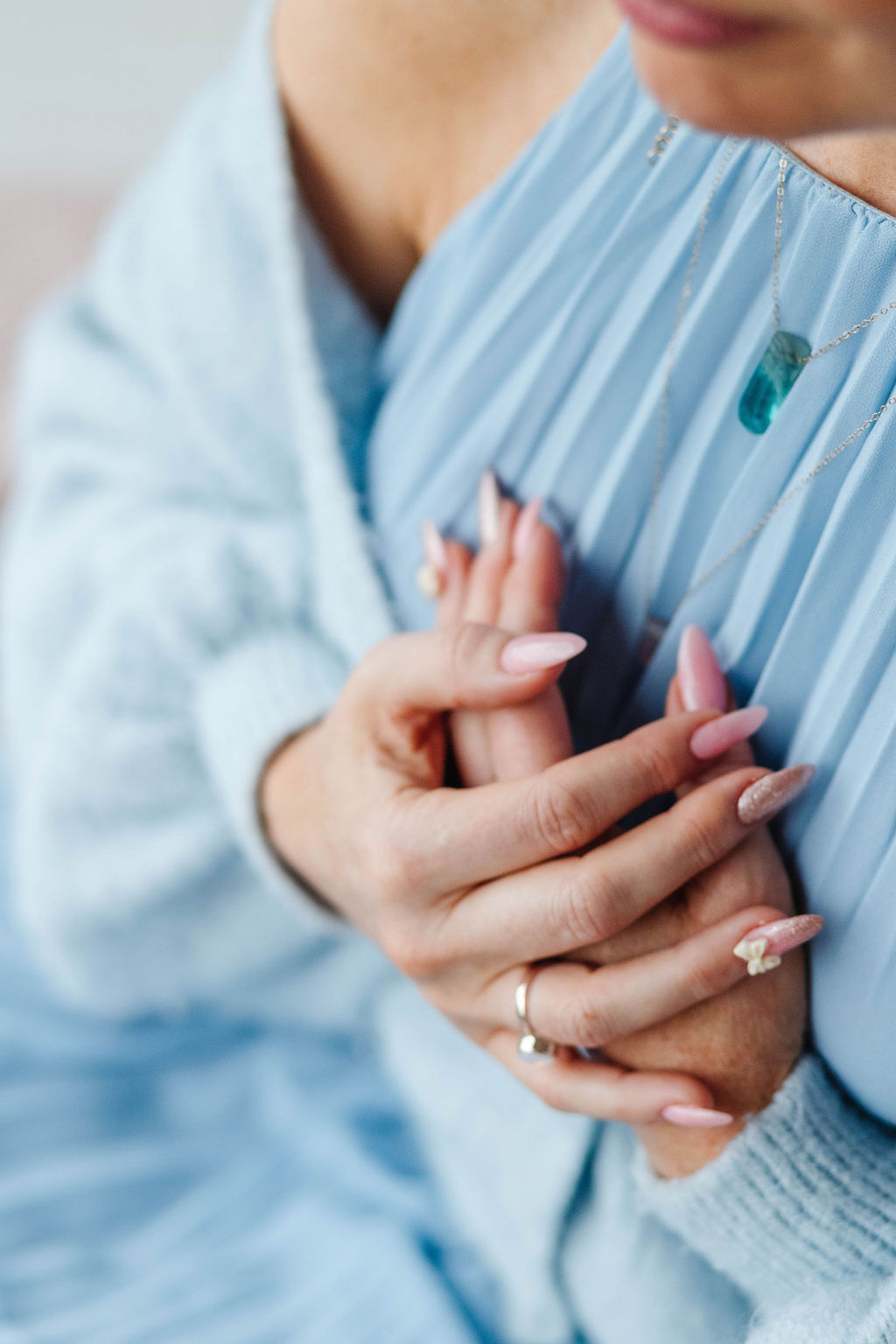 Sharon's 'Why?'
Have you ever found yourself questioning what life is all about? Have you ever felt anxious, scared, lost, alone, vulnerable, sad, upset, miserable, confused, burnt out and / or so overwhelmed by everything that you couldn't see a way out? That was me and my life in a nutshell for a period of time until a few years ago.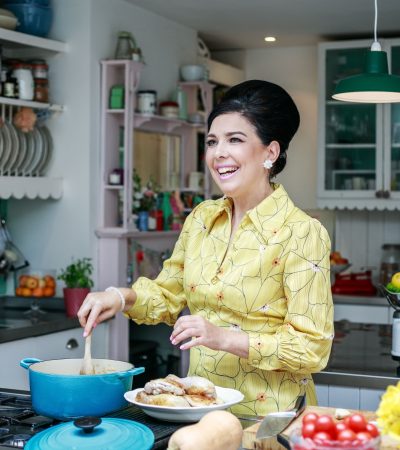 Sharon's Career Evolution
Utilising her top business strengths of Strategist and Maximiser along with her creativity, Sharon's ability to lead teams and projects, navigate challenges and meet deadlines with successful outcomes, attention to detail and personal style has been her benchmark of excellence in business and her brand.
With a Bachelor of Education in Home Economics, Sharon went on to work with food in the media for 25 years as a freelance food & prop stylist, writer and recipe developer. Her experience also includes heading food departments at events, exhibitions and over 30 TV cookery show productions between London, New York and Dublin.
Magic Earth Ceremonial Cacao
This 100% organic ceremonial cacao is a high vibrational plant medicine which is experienced as a comforting and delicious drink.
There are two types and both are from 100% indigenous farms where they are grown, harvested, fermented, toasted and ground to a paste with the intention it is used for sacred purposes according to tradition. The Peruvian by a local Quechan family from a sacred Cusco Valley.  The Guatemalan is 100% Mayan owned family farm in San Marcos and is made by the Ruku'x'Ulew women's collective.
Every purchase of this cacao supports these indigenous families and collective and the continuation of their artisanal craft. 
Drink intentionally as a daily healthy habit ritual and / or in ceremony alone or with others. Click through to read more about the health benefits, to purchase and to join one of my upcoming group ceremonies.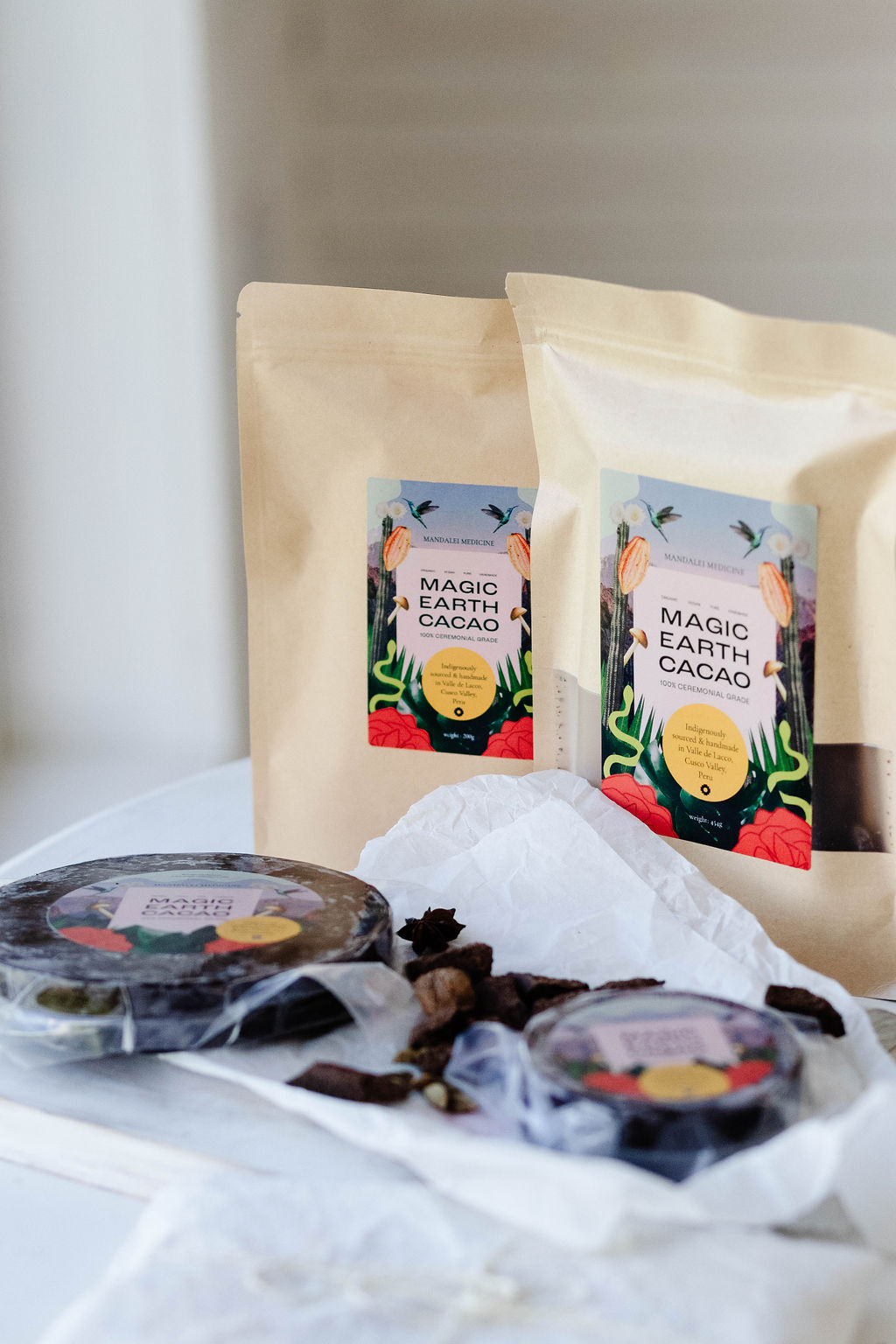 What we do and why
Mission
We inspire, educate and support people to become empowered and take personal responsibility of their physical, mental, emotional and spiritual health and wellbeing.
Vision
Our vision is to be highly regarded as a beacon of light by people who have benefited from the information, products and support we provide.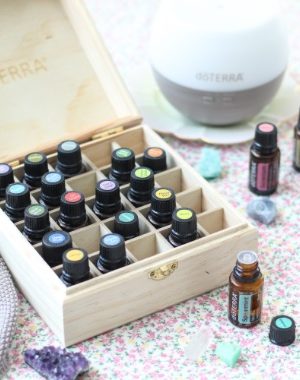 About doTERRA
Here at Essential Living by Sharon, we firmly align with doTERRA's ethos of wellness, healing and hope.
Founded in 2008, doTERRA was built on the mission of sharing high-quality essential oils with the world. Having seen for themselves the incredible benefits that can be had from using these precious resources, a group of health-care and business professionals set out to make this mission a reality. They formed a company and named it doTERRA, a Latin derivative meaning "Gift of the Earth."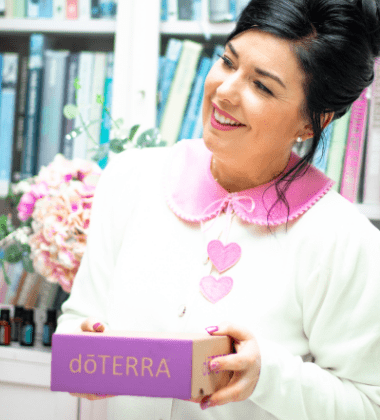 Social Responsibility
We are proud to partner with doTERRA in educating about and selling their products as we believe they exercise incredible sustainability practices which we align with:
doTERRA believes that we are all stewards of the Earth. They are committed to conservation, restoration, community development, and wise use.
doTERRA orders are packed in new sustainable shipping solutions which help reduce cardboard usage and reduce plastic waste.
Our Core Business Values
These are the principles, born from our heart, that guide everything we do.
Vulnerability
We know it takes courage to be vulnerable and we applaud it as it creates trust, empathy, compassion, understanding and powerful, wholehearted human connections which are at the core of healing and transforming lives and the planet.
Support
In our commitment to the support of our customers, business leaders and to our ambitious cause, we know we are empowered with everything we need for the journey and we know we can't walk it alone. We lean on and gratefully receive the support, input, creativity, knowledge and skillset of others to help grow, improve and achieve.
Freedom
We intentionally cultivate flexibility in how we live and work through movement, humility, letting go and embracing change, to create space and freedom to grow, expand and thrive in our fullest expression. We embrace any arising challenges as opportunities for discovery, growth and expansion. We value financial, time and personal freedom for the beneficial impact to ourselves and others in achieving high quality living and experiences.
Community
In today's world of increasing isolation and separation, never has community connection been so important. While we encourage self-acceptance, self-dependence and self-responsibility, we also value how community unites us, gives us a sense of belonging, being welcomed, acknowledged and loved. We strive to build strong, non-judgemental and compassionate customer and business communities where we feel connected, valued, supported and safe. We believe strong communities create powerful impact and influence and contribute to improving lives.
Ambition
Because we know and care, we are passionate about creating a significant impact, making a difference and leaving a legacy, for our own family and millions of others. Guided by our heart, we are prepared to take risks with confidence and unwavering faith. We lean on our 'why?' and values in times of challenge. We value and strive for excellence in everything we create and do, all the while maintaining high ethical standards and integrity in our dealings with competitors, customers, partners and each other.
Fun
Because this all sounds like very serious and grown up stuff we like to give our purpose a little tickle every now and again to remind us to connect with our inner child in being lighthearted, to have fun and to celebrate the big and small wins. Whether in times of challenge or triumph, we love to celebrate and have gratitude for ourselves, for others for our achievements and for everything life brings our way. We love to have fun when working too and may squeal frequently when our creations excite us.

I am a nurse and required to wear a face mask for my 13 hours shifts. On experiencing bad sinus pain and headaches from wearing the masks, I decided to put a couple of drops of the 'Air' blend on each mask. Besides it being so refreshing, I am delighted it has relieved my symptoms.

I am a breast cancer survivor, but still on preventative medication which unfortunately brings side effects, mainly hormonal but others also. I find the oils really help keep these at bay and just lift my mood in general. They are my saviour. Sharon is so supportive and always there to answer any queries and concerns I have.

I am a crystal healer and love to use my doTERRA oils in treatments as I find they work very well together. I feel the benefit from the oils – the beautiful aromas are very relaxing. My favourite is Wild Orange; it is so uplifting and smells like Summer.
My kids love me massaging their feet with lavender or balance as it helps them sleep at night. I love Lemon and Peppermint for digestion and the Deep Blue blend has relieved my aching shoulders many a time. doTERRA are oils for life!

From the moment I spoke to Sharon I felt a connection and knew I had come to the right person for my doTERRA oil journey. Sharon has been an amazing support and kindly shares all her knowledge of the oils with us. The emotional aromatherapy kit of oils supported me through a big change in my life.

I have benefitted from participating in a number of informative and supportive online classes that create greater awareness around how oils can be used in everyday scenarios for increased wellbeing. Sharon's enthusiasm is infectious and knowledge admirable.

After a long day at work I put serenity and lavender on the soles of my daughters feet and it totally relaxes her and she usually gets a great night sleep after it. I put 2 drops of frankincense and 2 drops of copaiba under my tongue every morning and I am definitely feeling more relaxed.

Sharon, thank you for holding space for me in your cacao ceremony. You created a beautiful space that allowed me to go inwards and experience a whole new level of peace, gratitude and love.

Today's cacao ceremony was stunning. Very grounding and heart opening. I felt very connected to everyone and mother earth. Sharon held a beautiful and welcoming space.

Sharon created a nice atmosphere and safe group environment in her cacao ceremony. The Cacao smells great, was thick and creamy. I went into a much deeper meditative state that ever before and I have been reflecting on this all week. It is worth checking out to see if you are curious about Cacao as plant medicine!