Stuck to Unstoppable
I help women become unstuck and live their dream lives and full potential. I do this through 1:1 Mentoring and group programmes.
Are you feeling unhappy, unfulfilled, frustrated, overwhelmed, resentful, lacking in clarity and tired of putting everyone else before yourself? Do you have that sense like you're going around in circles and can't find a way out? Are you feeling not good enough, filled with self-doubt and lack self-belief and confidence? Is all of this affecting your relationships, health and wellbeing, work and other life experiences?
If you are ready to commit and to take action, I can help you identify exactly what's blocking you and finally do something about it.
Read below for the various ways I can help you go from feeling Unstuck to Unstoppable! Waiting for an experience to go live? Pop your name on my email list so you will be one of the first to know!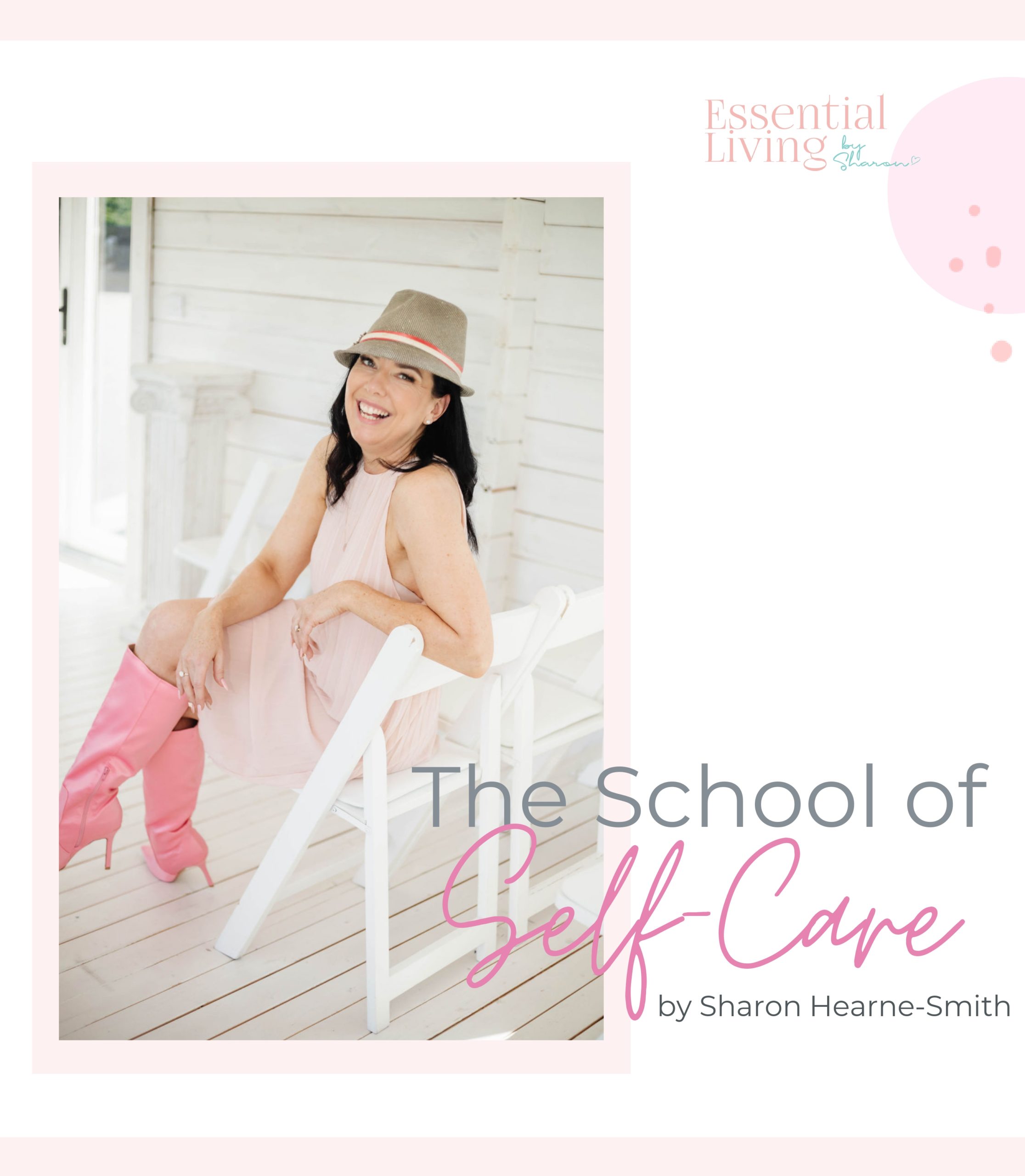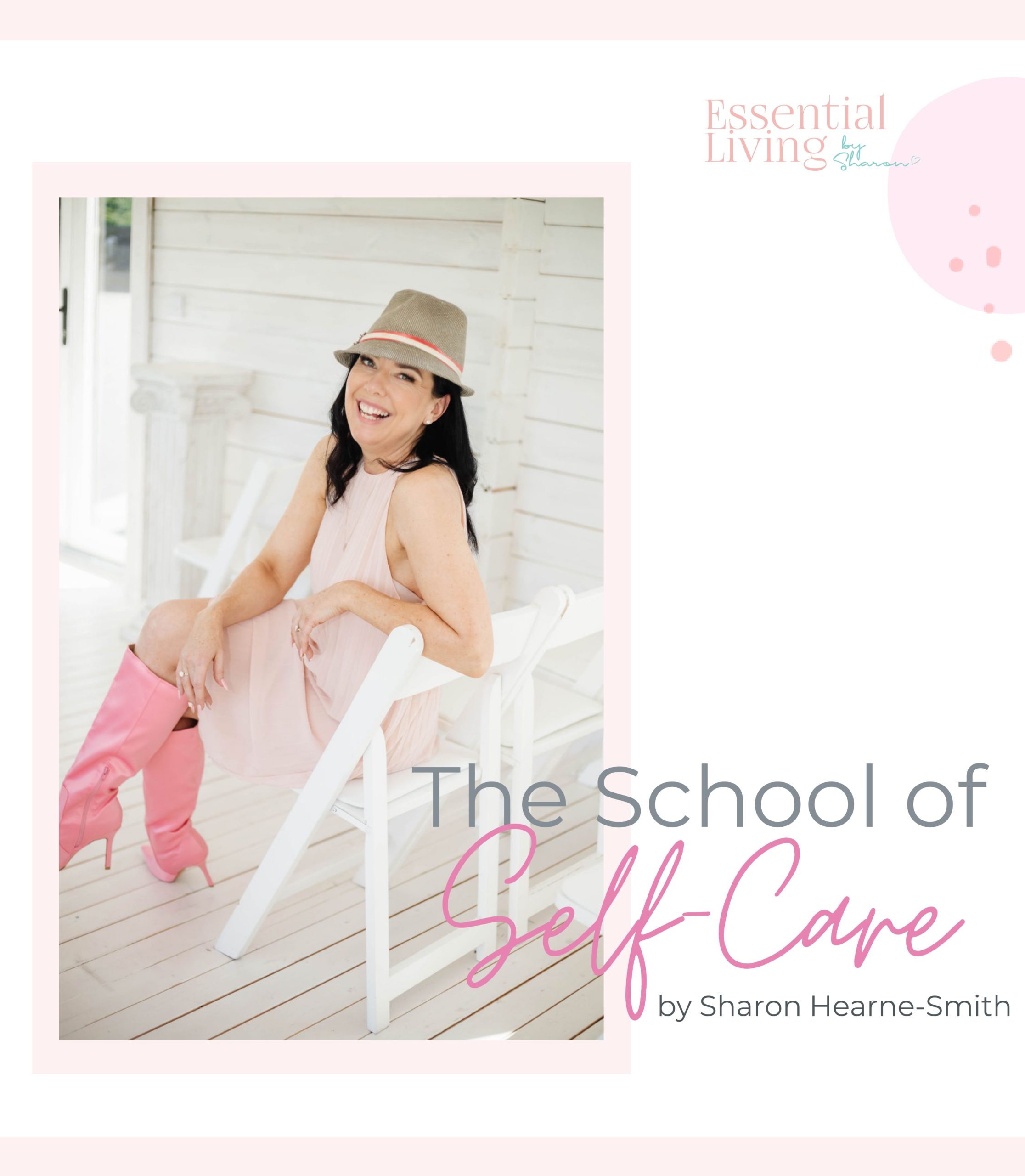 More Mentoring Experiences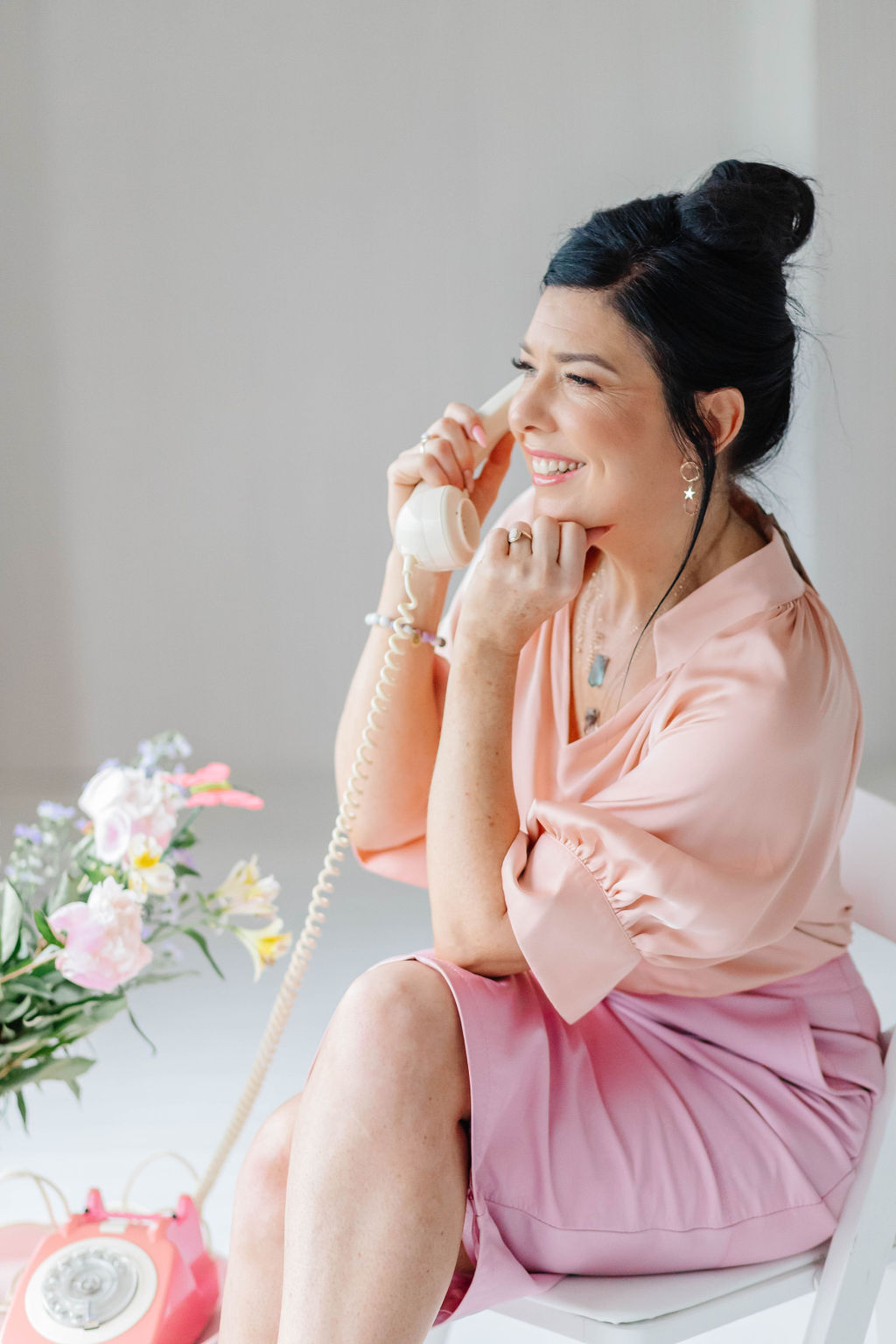 1:1 Mentoring
My personal attention and experience to help you become unstuck and step into the life of your dreams and full potential.
My Unconventional Mentoring
My mentoring is very unique in that I use unconventional methods to help and support my clients. Through psychic visions, Divinely channelled messages, intuitive guidance and even Mediumship connection, my sixth sense abilities richly support my private 1:1 clients. With these natural abilities, I have helped women to get to the root of and shift a sense of 'stuckness', limiting beliefs and emotional blocks, clearing the way for living a happy and fulfilling life.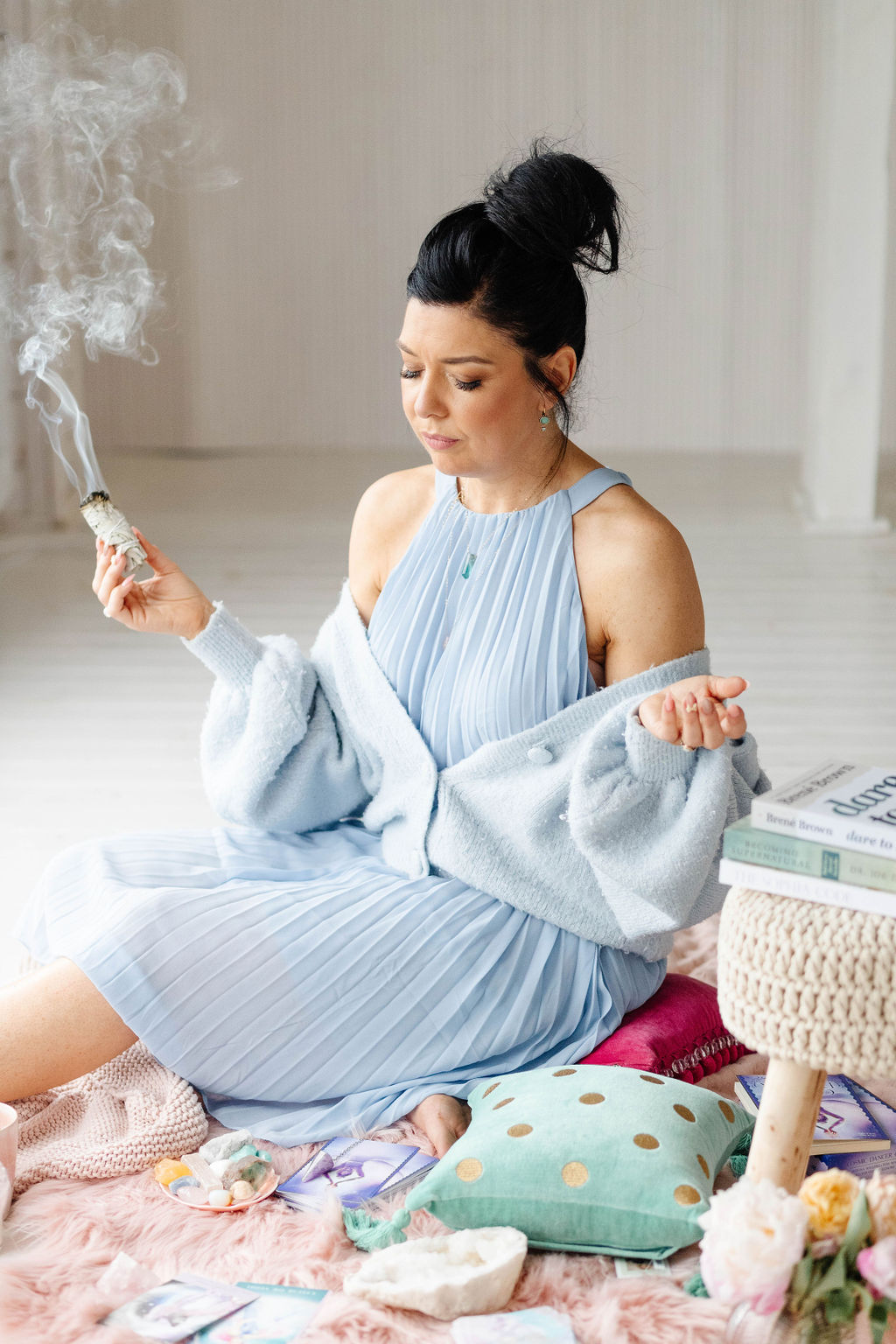 Sharon's business mentoring is unconventional in that it's not just a business course, but she has the unique ability of intuitive insight, a deep wisdom and a very sensitive and gentle way of being that powerfully helps move mountains. Before working with Sharon 1:1, I felt completely stuck, isolated, a bit depressed and sad. She became the support and cheerleader I so desperately needed. Sharon helped me breakthrough a huge emotional block which I had been avoiding.

I love how Sharon combined my love of oils and meditation with the practical element of starting a business. Before working with Sharon, I held fear of making the leap and putting myself out there. I had Imposter Syndrome and no confidence. After, I felt I'm ready and achieving my goal is possible for me. Working with Sharon was the step I didn't even realise I needed!

Sharon is that rare leader who inspires others to grow and make a difference by forging grace, aesthetics, compassion and competence into a uniquely powerful form of teaching, guidance and coaching. I appreciate and admire her courage, capacity and loving way of engaging and following through. She is a gift to all who have the good fortune of working with her.

Before working with Sharon 1:1, I had self-belief but was feeling overwhelmed at the thought of all the to-do's in setting up my new business. Despite having a huge passion & a real surge of knowing I wanted to do this, I didn't know where to start. Sharon helped me break through my blocks and really inspired something within me to come alive. Knowing she could clearly see my vision, believed in me and was totally invested in what I wanted to achieve was everything.

The breakthroughs I had in my very first 1:1 session with Sharon were incredible. She got to the core of issues that I have had for years just within the first hour and I feel like I have a completely different outlook on everything. She is kind, competent and just an absolutely beautiful and inspiring person! Her guidance is worth her weight in gold and I feel so blessed to now be in her universe. I feel renewed and empowered!

Even the name Entrepreneur sent shivers down my spine. I was feeling stuck, stagnant & uncertain in my business. I was watching Sharon online from a safe comfortable distance, liking, admiring, dreaming but never, ever really thinking I would sign up for her help. After spending a weekend in one of her Business Bootcamps, I am moving forward with more excitement, motivation & with greater clarity.  My biggest breakthrough was through learning techniques to change limiting beliefs about myself. Sharon's commitment to learning, self-development & helping other women shines through.

I'm grateful for Sharon's help in Business Bootcamp. Before it, I had a crisis of confidence and self-belief. I felt nervous and had fear of the unknown. I was prompted to think about things differently and I had a lightbulb moment that the answers are within me and I need to stop waiting for someone to give them to me. I feel optimistic about the future and am clear about my next steps in making my dreams come true.

Before attending Sharon's Business Bootcamp, I felt a lack of self-confidence and self-worth, mental blocks that make me procrastinate. I appreciate Sharon as she motivates the heck out of me! My highlight take-away is the power of meditating and learning that manifesting our future is within ourselves. After, I could see the road ahead more clearly, felt more free, valued myself more and remembered my passions.

My biggest take-aways from working with Sharon's Business Bootcamp was learning how to transform beliefs to help bring me to where I want to go, developing my skills list, using music to move energy and I loved the sense of community and connection Sharon created. Before, I felt stuck, like my wheels were spinning, a lack of confidence and frustrated about the effect of all of this on my business. After working with Sharon, I felt inspired with new money generating ideas and now have new tools to help me through my challenges.

Before joining Sharon's Business Bootcamp, I did not see myself as a CEO of my business, felt guilty about leaving the kids for work, hated the thought of 'selling' and  lacked self-belief and confidence. With my new found confidence I gave myself permission to step out of the Mom flats and into my CEO stilettos. I contacted potential customers and made eight new sales!
Get to know Sharon a little more...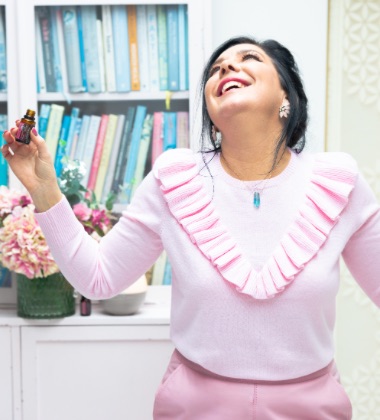 "There is freedom waiting for you on the breezes of the sky, and you ask, 'What if I fall?'. Oh but my darling, what if you fly?"