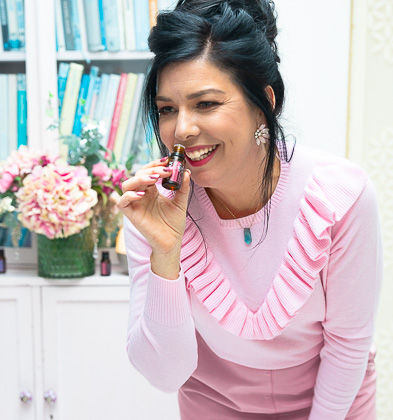 Sharon on her Leadership Style...
How I lead others starts with how I lead myself in my own life. I live consciously and intuitively, making very intentional choices in everything I do from how I behave, relate to others, communicate, eat, move, dress, parent and serve to name a few.
I choose to lead myself and others with integrity, authenticity, empathy, compassion, courage, vulnerability, passion, love and from an open heart. I like to challenge, step outside comfort zones, push boundaries of potential, shine a light on shadows and ask powerful questions to encourage growth and development. I'm a whistle-blower. I'm a way-shower.
Our Core Business Values
These are the principles, born from our heart, that guide everything we do.
Vulnerability
We know it takes courage to be vulnerable and we applaud it as it creates trust, empathy, compassion, understanding and powerful, wholehearted human connections which are at the core of healing and transforming lives and the planet.
Support
In our commitment to the support of our customers, business leaders and to our ambitious cause, we know we are empowered with everything we need for the journey and we know we can't walk it alone. We lean on and gratefully receive the support, input, creativity, knowledge and skillset of others to help grow, improve and achieve.
Freedom
We intentionally cultivate flexibility in how we live and work through movement, humility, letting go and embracing change, to create space and freedom to grow, expand and thrive in our fullest expression. We embrace any arising challenges as opportunities for discovery, growth and expansion. We value financial, time and personal freedom for the beneficial impact to ourselves and others in achieving high quality living and experiences.
Community
In today's world of increasing isolation and separation, never has community connection been so important. While we encourage self-acceptance, self-dependence and self-responsibility, we also value how community unites us, gives us a sense of belonging, being welcomed, acknowledged and loved. We strive to build strong, non-judgemental and compassionate customer and business communities where we feel connected, valued, supported and safe. We believe strong communities create powerful impact and influence and contribute to improving lives.
Ambition
Because we know and care, we are passionate about creating a significant impact, making a difference and leaving a legacy, for our own family and millions of others. Guided by our heart, we are prepared to take risks with confidence and unwavering faith. We lean on our 'why?' and values in times of challenge. We value and strive for excellence in everything we create and do, all the while maintaining high ethical standards and integrity in our dealings with competitors, customers, partners and each other.
Fun
Because this all sounds like very serious and grown up stuff we like to give our purpose a little tickle every now and again to remind us to connect with our inner child in being lighthearted, to have fun and to celebrate the big and small wins. Whether in times of challenge or triumph, we love to celebrate and have gratitude for ourselves, for others for our achievements and for everything life brings our way. We love to have fun when working too and may squeal frequently when our creations excite us.
Get to know Sharon a little more...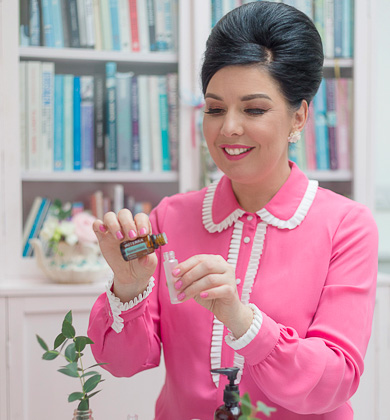 Sharon Loves Collaboration
It is my passion to lead and collaborate with a collective of other people with a similar drive and vision for making change to improve their own lives and that of others. My own direct doTERRA team, the Essential Leaders, showcased below, are an incredible inspiration to me and I am so grateful for and really value every single one of them and all that they are and do. I see in each of them their unique talents, skills, purpose and shining essences. I honour them for the challenging personal work they continuously do for themselves, their loved ones and in order to better serve others. They are truth speakers, intuitives, healers and courageous souls. Click their name below to learn more about their passion, why?, favourite oils and values.
Meet the Essential Leaders
Our doTERRA Mentors & Other Leaders we Support

Sharon is that rare leader who inspires others to grow and make a difference by forging grace, aesthetics, compassion and competence into a uniquely powerful form of teaching, guidance and coaching. I appreciate and admire her courage, capacity and loving way of engaging and following through. She is a gift to all who have the good fortune of working with her.

My purpose is to continue to grow and evolve into a higher version of myself and in doing so, not only continue to raise the quality of my experiences, but also to inspire and guide others in doing the same for themselves.
My Core Values: Love • Freedom • Fun
My Top 3 Oils: Rose – Divine Love •  Frankincense – Truth • Geranium – Love & Trust

Be a peaceful warrior, help those in need, remember your magnificence.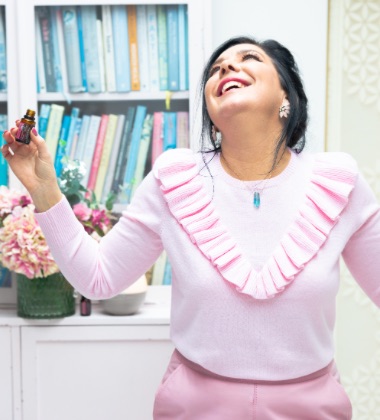 "Our deepest fear is not that we are inadequate, our deepest fear is that we are powerful beyond measure. It is our light, not our darkness, that most frightens us."
Join Our Essential Leaders
Our Essential Leaders Collective needs many more people to help illuminate the path on our mission… and so we have leadership places available. If you are driven, passionate, self-motivated, open to personal growth and development, courageous and committed, then let's chat to see if we align. Even if you are already currently employed, are a stay at home parent or would like to add an additional stream of income to your health & wellbeing business for example, we will support, guide and mentor you in setting up a doTERRA business that works for you.
1:1 Mentorship
Through her private Mentorship practice, Sharon guides women who desire limitless and high quality living and experiences. Contact us for a brochure with details and to check availability.